How to play Scary Differences
The game, unlike the others seems to be a bit more difficult. On the screen you will have displayed two pictures. On each picture there will be some draws. If you want to reach a new level you will have to spot five differences. However, for reaching the new level is more difficult than you can imagine as you will have to fight against time. Exactly, if you do not discover all the differences in a matter of seconds you will have to start over again. It is extremely difficult as the differences are quite well hidden. Don't think that you are going to finish the game rapidly because it will not happen.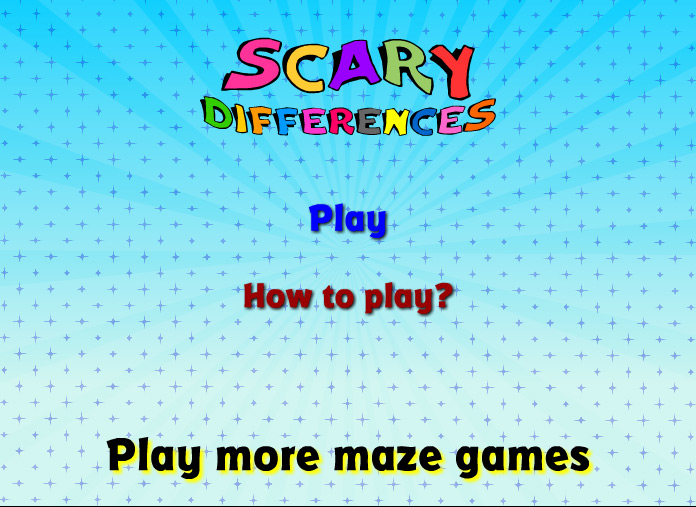 Still, the game can be easily controlled with the help of the mouse. Once you had noticed a difference between those pictures, give a click on it and a red circle will appear at the place. This way, you will know for sure that your decision was right. When you will find all the  5 differences you will be lead to another level or you will be granted with a magnificent surprise.
The surprises that are usually offered by Scary Maze are extremely pleasant, but not for you. This is a game that must be tried no matter what. When you will play it and enjoy it, you will like it so much that you will want to share it with everyone. This is the right thing to do, especially because this is not a game that must be played as a one single player. You can play it once and let others play it, too.
Level 2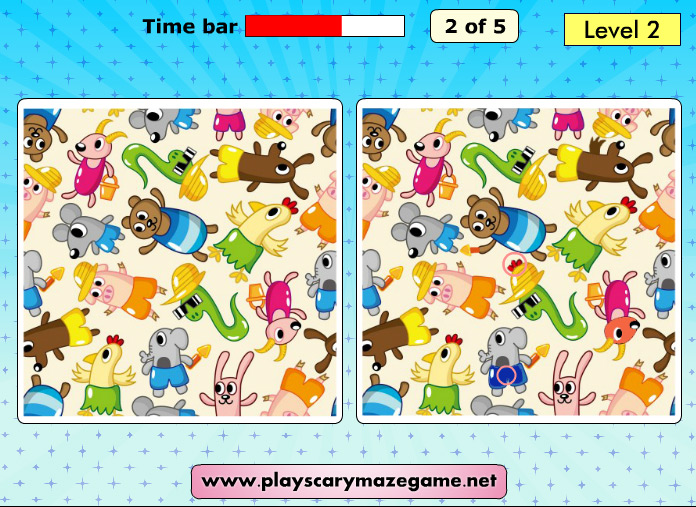 Level 3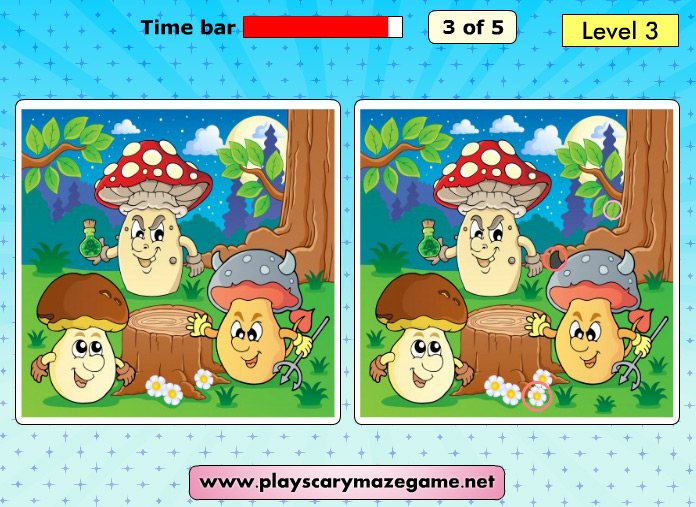 This game is an interesting one; something particular that puts the minds of people at work. Scary Differences was produced by playscarymazegame.net and it is a sequel of the series.
Comments