If you're looking for a Spook-tacular Halloween game, then look no further than this terrifying Halloween Maze game! Guide the scary Halloween figures through each level to reach the bonus level. Be sure to crank up your volume on your computer for the best, and scariest results! Play now the 2017 version!
How to Play
The developers of the Scary Maze Game series recently published a new, even scarier maze this Halloween season! Players only need to use their mouse in order to successfully complete all 5 levels and the bonus round.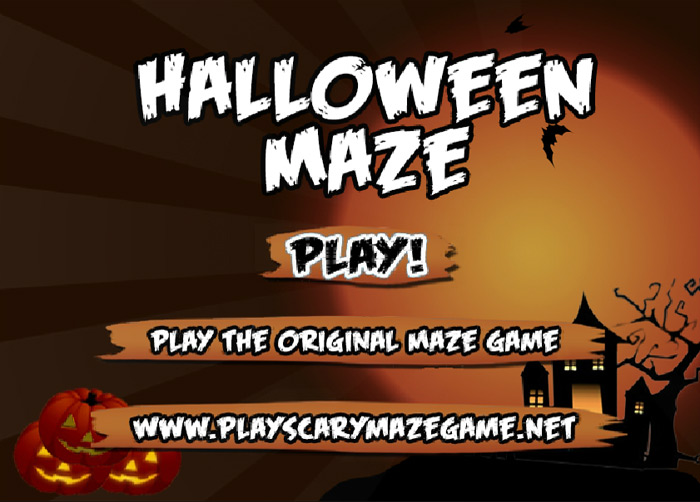 Levels
Each level within this game becomes increasingly more difficult, as the maze walls become thinner and more sensitive. Additionally, each figure that players must guide through each of the levels becomes slightly larger than the last, making it a little more difficult to beat a level, especially after level 3.
On level one, place your cursor over the spider to pick it up, then carefully glide it through the maze to the finish line.
Level two becomes a little more difficult. Similar to level one, pick up the ghost by hovering your cursor over it, then slowly guide it through the maze to the haunted house at the end of the finish line. Be careful, this maze includes a lot more twists and turns before reaching the end!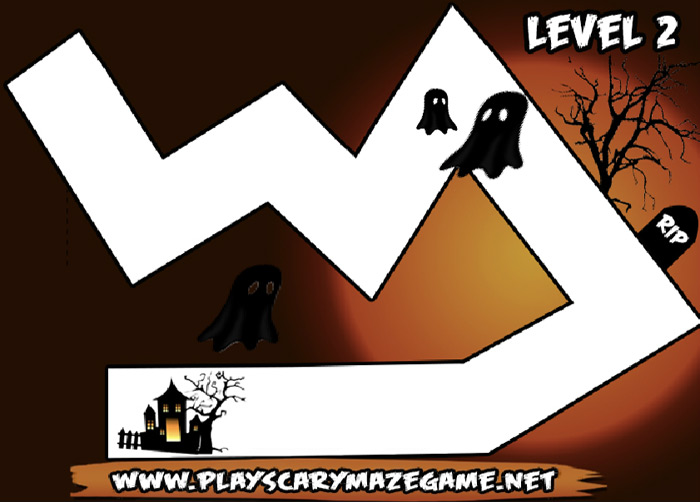 In level three, things become much more difficult, as players are expected to guide the zombie from one end of the maze to the other in order to reach the haunted house at the end. What's so challenging about this level? Well, the pathway from start to finish is a lot narrower than the previous levels, making it much trickier for players to complete this level. Hope you have a steady hand, because you will definitely need it here!
Additional Challenges
Although the earlier levels in this game are significantly easier than the last few levels, they do include a few challenges to players. For starters, even though the paths in the earlier levels are a little wider than those in later levels, players may find it difficult to focus their attention on the maze instead of the flying bats, crawling spiders, and spooky ghosts moving around on the screen.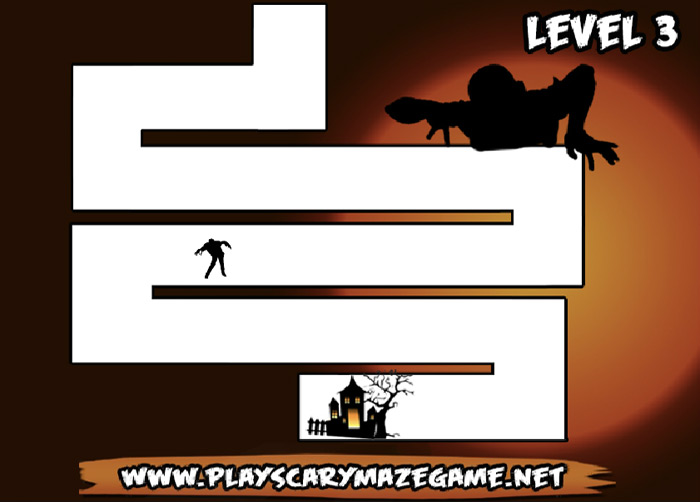 Halloween Scary Maze Game is an exciting game for people who enjoy a little thrill when completing a game. Released before the Halloween season, players all over the world have enjoyed playing, sharing, and tricking their friends and family with the surprise bonus round at the end. Do you have the hand-eye coordination and concentration skills needed to reach the bonus round? Try your luck in one of the scariest Halloween mazes of the decade today!
Trick-or-Treat!
Comments